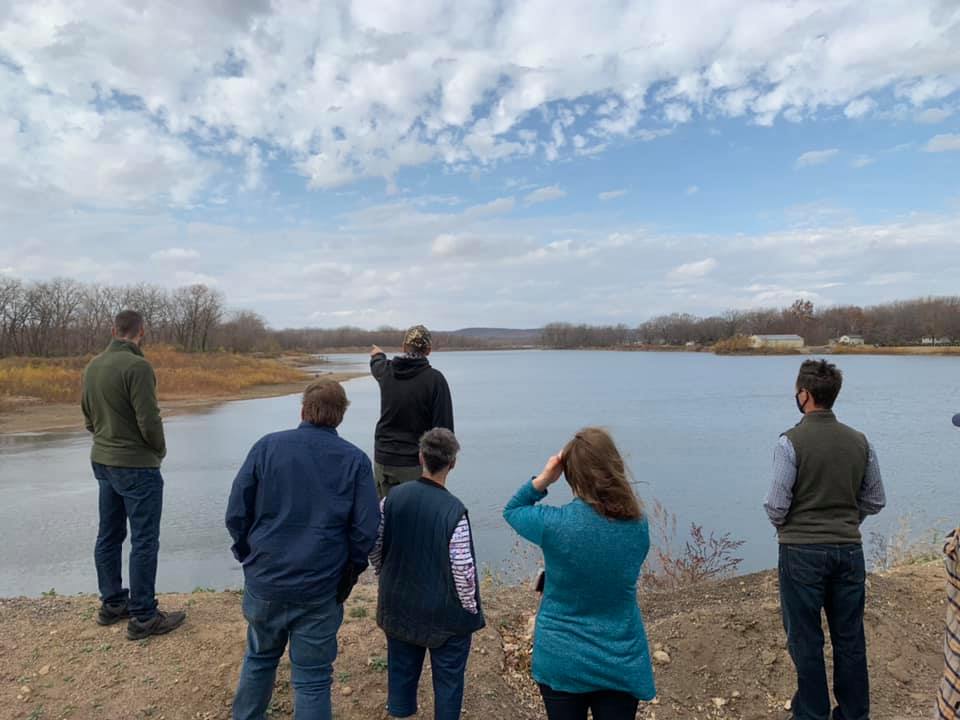 JimMaloof/REALTOR and Crowne Realty Leadership took a short trip to Spring Bay this morning. Until about a year ago, Spring Bay's claim to fame was the delicious tenderloin at the Village Inn. That was, until native son and entrepreneur, Kim Blickenstaff and his childhood pal, Dwayne Atherton decided to realize their dream along the wetlands of the Illinois River. Per Kim's website describing Sankoty Lakes Resort:
It will be a four-season event venue featuring fishing and off-site hunting – "cast and blast," Atherton described it — along with bird watching, kayaking, canoeing, swimming, scuba diving and more. Hiking trails will be a mainstay, including elevated boardwalks through a 40-acre wetland area. Guides and outfitters will be available to enhance those experiences.
This description falls short of what we saw on our tour. Sankoty Lakes WILL be a vacation destination. And it is simply too well-thought-out and designed NOT to succeed. In other words, get ready for the world to meet Spring Bay and Sankoty Lakes!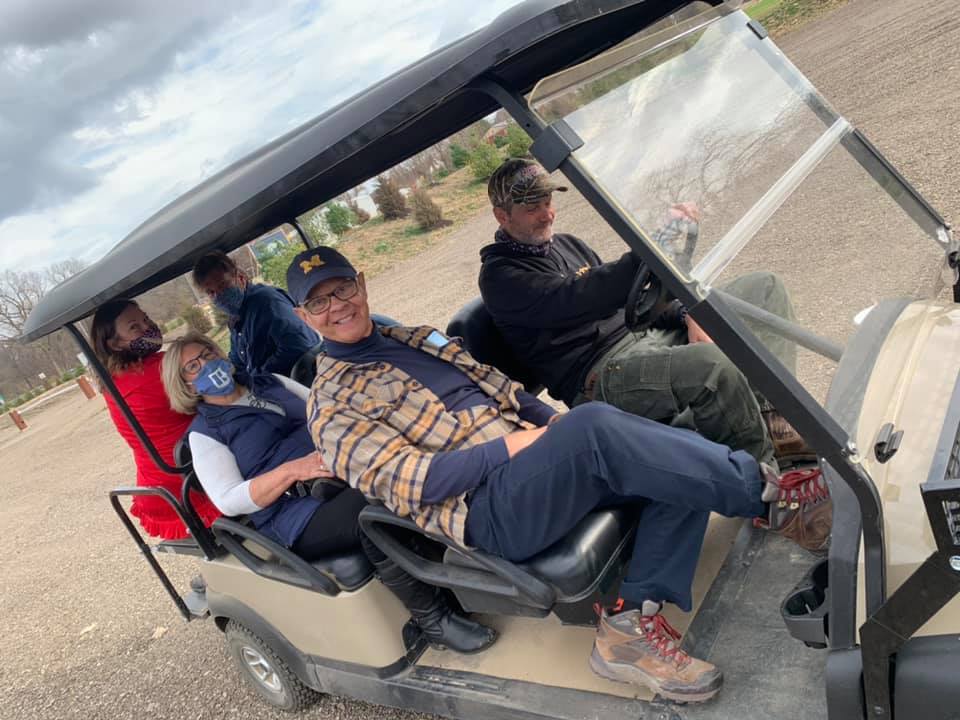 On our tour, Dwayne Atherton spoke to the very intentional design of Sankoty Lakes as a place you could come and stay for a week in one of the tricked-out "glamping" tents or in the RV park "and never have the same experience two days in a row." The fishing alone is divided into at least ten separate styles – including options fishermen would normally have to travel out of state for including dedicated fly fishing areas and and an active trout stream. So much careful thought has been put into fishing that Blickenstaff and Atherton are banking that it will attract sportsmen from all corners of the country – and beyond.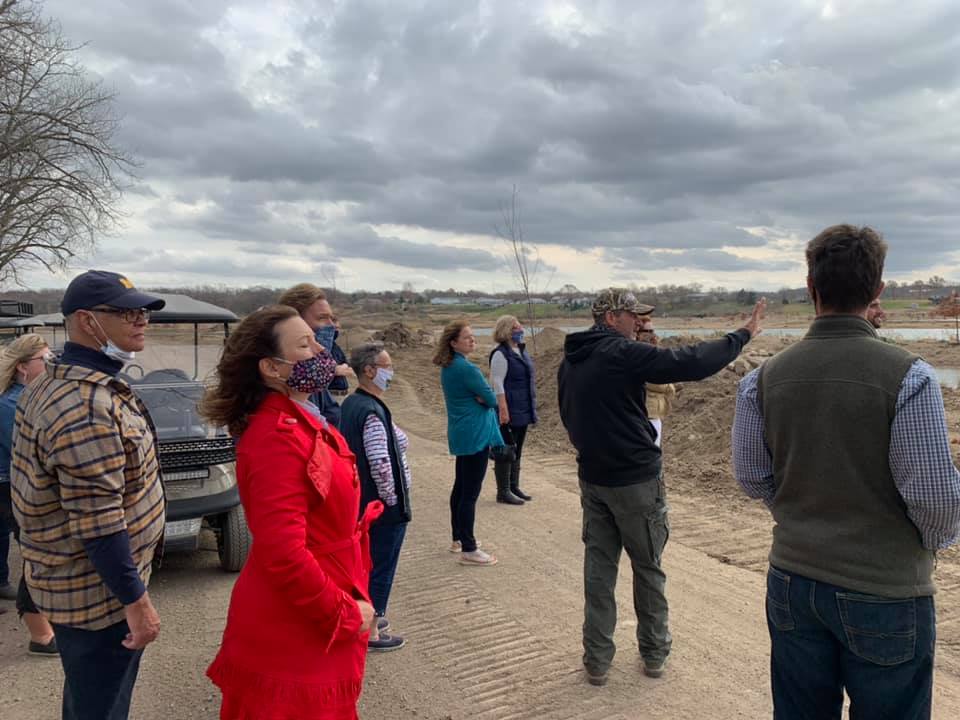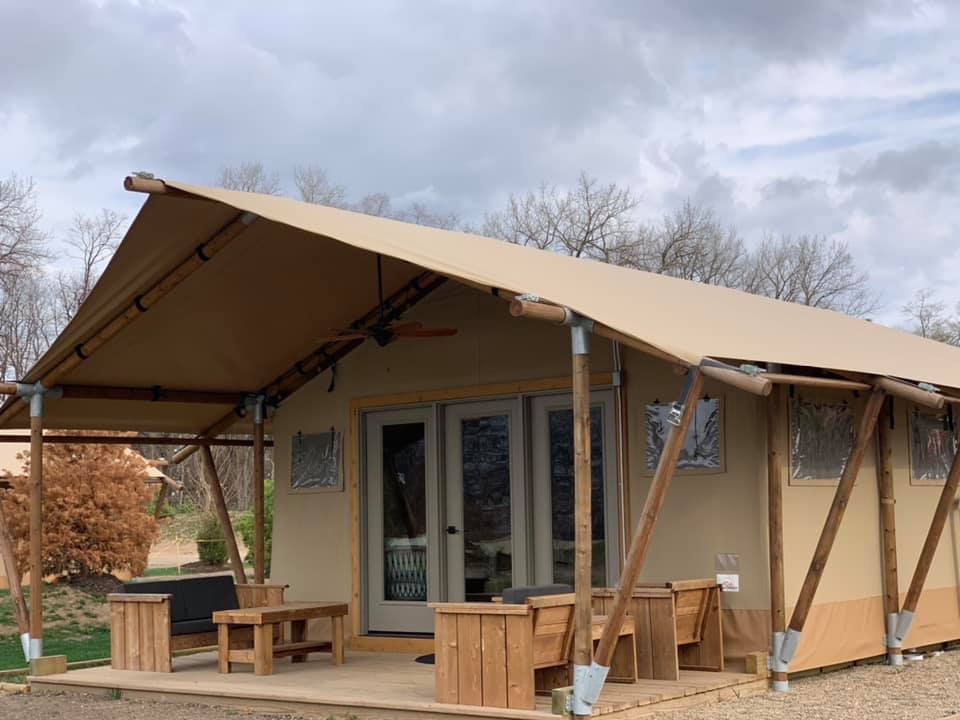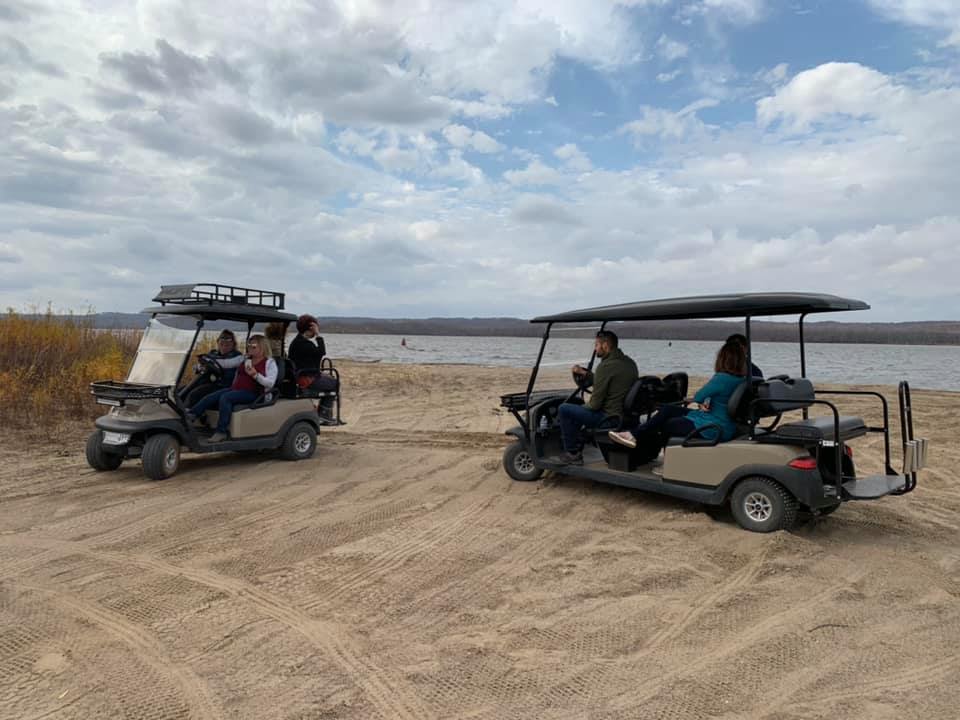 Construction continues – as we saw on our visit – but, the pure scope of what they've been able to accomplish in one year – with a relatively small crew – is just astonishing. Atherton indicated, once operational, Sankoty Lakes Resort will employ well over 50 people, including guides and experts to enhance every visitor's experience.
Our Leadership team's takeaway is that amazing things are happening in our own backyard. The promise of an experience like the one offered to visitors of Sankoty Lakes is the kind of thing that will attract not only visitors – but residents hoping to live close to unique attractions and outdoor recreation. We will be watching Blickenstaff's dream unfold in Spring Bay very closely!
For More information about Sankoty Lakes Resort, visit: https://kdbgroup.org/sankoty-lakes